Secure-M offers document shredding services in Melbourne. Get your confidential documents securely shredded by the professionals. We can visit your home or office to collect and organize the secure shredding of all documents and media such as CD's and DVD's that you are no longer required to keep. We believe in security of your information and therefore provide the most secure and cost effective way to destroy your confidential information.
On-site collection of your documents for shredding off-site. Call 1300 66 11 77
Real local paper document shredding company. Is your money staying in Melbourne to support locals? When you deal with Secure-M, it sure is.
Locally owned and operated shredding business.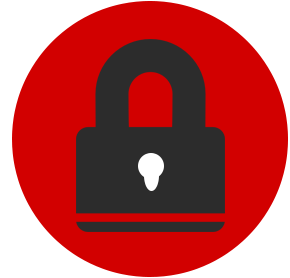 Secure
Being a Licensed security company, you can rest easy knowing your confidential information is secure.
Eco-Friendly
All paper is recycled, helping the environment. Document shredding makes sense.
Simple
From start to finish, our professional team makes the process simple. Quick, simple and effective.
Choose a Licensed Security Professional for your shredding services. We protect your privacy.
Paper shredding bins.

We offer a range of shredding services, including archive box pickups. If you are looking for document bins, we have 2 sizes. 240 litre and 120 lite. 240 litre bins are the most popular size.
Sizing:
240 litre: 105cm high, 60cm wide, 75cm deep.
120 litre: 95cm high, 50cm wide, 55cm deep.
For large amounts of document storage, the 240 Litre lockable bins are designed for easy, safe and secure storage of all types of sensitive documents. For X-Rays and Media, the 120 litre bins are easy opening and are ideal for sensitive storage containment.
Document destruction keeps your business secure.
Protect yourself, your business and your customers from identity theft by securely shredding all your company records. Identity theft is more prevalent than anyone would think and adequately protecting your business is critical. Shredding is the most cost-effective, secure and eco-friendly way to ensure you are safe. It also means you will be complying with Australian privacy legislation.
We come to you. At your convenience, a Police-checked and uniformed Secure-M representative collects your documents and transports them to our secure, CCTV-protected, alarmed facilty.

Stay compliant.

 Secure-M can help you stay compliant with Australian privacy legislation including the Privacy Act.

A range of options.

 You might require High Security Shredding once a year, or once a week. We can provide you with a one-off destruction service, a regularly scheduled shredding service, and/or cleanouts (of temporary security bins or archive boxes).

Simplicity.

 We keep the whole process simple. Simple pricing, no hidden charges or fees. Let our team take care of your information security needs.

Domestic, Commercial, Government.

 We can handle any job.

Customer Service.

 Our local office will answer the phone and help you organise your document shredding. No waiting, no holding.
Off-Site vs On-Site. If on-site shredding is more secure than shredding off-site, Armaguard would be counting your money in your carpark instead of at their secure location. Unless an industrial shredder can fit inside your office building, is it really "on-site"?
Read more about the Privacy Act here.
Commercial, Domestic, Government, we can do it.
Security bins in your office.
Regular scheduled pick-ups by uniformed, police-checked staff.
Large volumes or periodic clean outs.
Pick-up at your office by uniformed, specially trained staff.
Flexible and secure paper shredding to suit your needs.
Secure chain-of custody.
Industrial shredding equipment.
Secure Vans and Trucks, overt and covert.
Tailored document destruction service.
Comply with privacy legislation.
Ensure that confidential business information is kept secure.
Reliable on-time service.
Local Melbourne and Peninsula service provider.
Secure, affordable and efficient information destruction service.
Certificate of Destruction.
Large volumes or periodic clean outs.
When someone steals your money you usually know when it happened, and how much you lost. When someone steals your information it can never be retrieved, and the damage can be continuous and costly. So what's the answer? Shred it all, destroy everything – and then sensibly recycle. And that's what Secure-M can do for you.
What some of our customers have to say…
When getting quotes for shredding service I discovered that Secure M Pty.Ltd. is an actual and the only Licensed Security Company which is dedicated to secure document shredding which gave me confidence that my business information will be secure with them. They are not the cheapest but the service was great, I found them to be professional, prompt, reliable and on time, they did what they promised. Highly recommended.
You might require High Security Shredding once a year, or once a week. We can provide you with a one-off destruction service, a regularly scheduled shredding service, and/or cleanouts (of temporary security bins or archive boxes). Whether the job is large or small, it's not a problem, AND we use environmentally-friendly alternatives to make sure we have the solution that's tailored to your needs. We can give you a Certificate of Destruction to verify our services and confidentiality.
Read more here about how the process for shredding bins works.
So the next time you go to throw away sensitive, confidential or private information, remember document security is serious business. Information is money, and that information can be the livelihood of your business. You're only as good as your reputation in business, and we all like to think that we all exist in a circle of trust.
What should you shred?
It can be confusing knowing what you should shred and what you should. The most secure option is shredding all unneeded documents. Anything with confidential data about your staff, business or customers needs to be properly destroyed. Implementing a shred-all policy is the best way to ensure your business and data stays secure.
Click here to take a look at our example shredding list.
Click here to have a read of the Public Records Act.
Your documents are locked away in secure bins until they are shredded. It doesn't get any more secure than that. Paper shredding should only take place in a dedicated plant that is properly alarmed and monitored. Your paper is not sorted by hand or graded.
Our Melbourne paper shredding trucks are driven by Police checked, ID tagged and uniformed drivers that know how important document security is.
We service areas such as Lilydale, Chirnside, Croydon, Healesville, Frankston, Dandenong, Rowville, Hawthorn, Bayswater, Ringwood, Doncaster, Seaford, Nunawading, Box Hill, Knox, Preston, Malvern, Boronia, the Mornington Peninsula as well as other suburbs all around metropolitan Melbourne.