Secure-M offers document shredding services in Melbourne. Get your confidential documents securely shredded by the professionals. We can visit your home or office to collect and organize the secure shredding of all documents and media such as CD's and DVD's that you are no longer required to keep. We believe in security of your information and therefore provide the most secure and cost effective way to destroy your confidential information.
On-site collection of your documents for shredding off-site. Call 1300 66 11 77
Real local paper document shredding company. Is your money staying in Melbourne to support locals? When you deal with Secure-M, it sure is.
Locally owned and operated shredding business.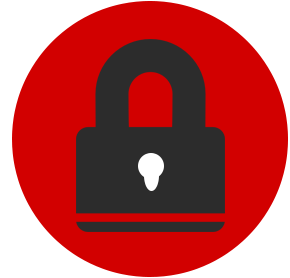 Secure
Being a Licensed security company, you can rest easy knowing your confidential information is secure.
Eco-Friendly
All paper is recycled, helping the environment. Document shredding makes sense.
Simple
From start to finish, our professional team makes the process simple. Quick, simple and effective.
Choose a Licensed Security Professional for your shredding services. We protect your privacy.
Our bin sizes.

We offer a range of shredding services, including archive box pickups. If you are looking for document bins, we have 2 sizes. 240 litre and 120 lite. 240 litre bins are the most popular size.
Sizing:
240 litre: 105cm high, 60cm wide, 75cm deep.
120 litre: 95cm high, 50cm wide, 55cm deep.
For large amounts of document storage, the 240 Litre lockable bins are designed for easy, safe and secure storage of all types of sensitive documents. For X-Rays and Media, the 120 litre bins are easy opening and are ideal for sensitive storage containment.
Document shredding keeps your business secure.
Protect yourself, your business and your customers from identity theft by securely shredding all your company records. Identity theft is more prevalent than anyone would think and adequately protecting your business is critical. Shredding is the most cost-effective, secure and eco-friendly way to ensure you are safe. It also means you will be complying with Australian privacy legislation.
We come to you. At your convenience, a Police-checked and uniformed Secure-M representative collects your documents and transports them to our secure, CCTV-protected, alarmed facilty.

Stay compliant.

 Secure-M can help you stay compliant with Australian privacy legislation including the Privacy Act.

A range of options.

 You might require High Security Shredding once a year, or once a week. We can provide you with a one-off destruction service, a regularly scheduled shredding service, and/or cleanouts (of temporary security bins or archive boxes).

Simplicity.

 We keep the whole process simple. Simple pricing, no hidden charges or fees. Let our team take care of your information security needs.

Domestic, Commercial, Government.

 We can handle any job.

Customer Service.

 Our local office will answer the phone and help you organise your document shredding. No waiting, no holding.
Off-Site vs On-Site. If on-site shredding is more secure than shredding off-site, Armaguard would be counting your money in your carpark instead of at their secure location. Unless an industrial shredder can fit inside your office building, is it really "on-site"?
Read more about the Privacy Act here.
---
Testimonials
Dear Secure M Team,
Yesterday I had a really busy day, as per the booking I saw your truck
pulling up at our driveway.
My husband helped to arrange the bins to the front and spoke to the driver.
The driver looked very professional in a very neat security style uniform,
the truck clean as a whistle.
We were also very happy to be included in the special offer that was
available in July and so see the house and shed devoid of boxes and boxes of
old documents is fantastic.
Thank you for your excellent service, I will advise clients and friends of
your company who delivers such good work.
Every business has to get rid of paperwork at times and what do you do, to
burn it is bad for the enviroment and Secure M is the best alternative.
Our compliments, best regards,
Marianne van der Maat
My Drive Pty Ltd